THE ORIGIN OF MARMITE™
Marmite was named after a type of French cooking pot.
It was accidentally discovered in the early 19th Century by German scientist Justus Freiherr von Liebig when he discovered that leftover brewers' yeast could be concentrated and eaten. 
In 1908 the Sanitarium Health Food Company obtained sole rights to distribute Marmite™ through New Zealand and Australia.
They began production in Christchurch City located on the South Island of New Zealand and it first hit the supermarket shelves in 1910. 
The original UK recipe was tweaked with most notably being sweeter with the inclusion of sugar and caramel, and varying levels of other ingredients.
WHAT DOES MARMITE TASTE LIKE?
Marmite is a strong salty soy like spread that looks like an industrial lubricant. You often get mixed reactions. It does have a unique acquired taste. There are two versions of Marmite. One from the UK (original) and one from New Zealand (tweaked).
Marmite New Zealand: is milder, sweeter and has a stickier and gooey consistency and not runny like the UK recipe.
Marmite England: is the original extremely salty strong runny syrup spread.
MARMITE VS VEGEMITE
With some Australian ingenuity, a Melbourne chemist by the name of Cyril Percy Callister developed Australia's own salty black spread back in 1919 after Marmite imports were disrupted by World War 1. 
The flavour of both spreads has been described as 'soy like' in flavour being quite salty and strong. However, they are two very different spreads for the following reasons.
Appearance: Vegemite is jet black with a thicker texture similar to other spreads like peanut butter, whereas Marmite is runnier with a burnt brown colour.
Consistency: Marmite has a syrupy consistency, like honey or molasses, whereas Vegemite is thicker like margarine. 
Taste: They all taste different. Vegemite is more salty and intense than NZ Marmite, which has a sweeter milder flavour. Its saltiness is a little bit less but more comparative to the UK Marmite version. 
Battle of the breakfast bragging rights. 
The battle between Australia's Vegemite and the UK's Marmite is a humorous age-old tale. 
During the 2019 Ashes series (famous cricket series), they both flexed in what turned out to be a classic and funny public feud.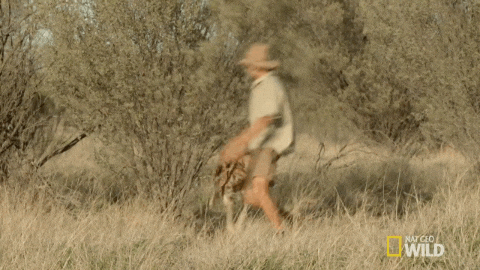 Vegemite headquarters got wind that Marmite was handing out free jars of its spread during the Ashes at Birmingham's Edgbaston Cricket Ground, and they were not having a bar of it.
Vegemite ran this ad in the August 8 edition of UK newspaper the Daily Mirror:
We wish @Marmite all the best but don't expect Aussies to be bowled over by their antics at the cricket. So, we took action by running a full page ad in the @DailyMirror ... Catch ya at Lord's! #TastesLikeAustralia #Vegemite #Ashes pic.twitter.com/jMRJkEi63b

— Vegemite (@Vegemite) August 8, 2019
 Was eloquently replied by Marmite with the following...
This is England. This is cricket and we are the #MarmyArmy
You're toast @Vegemite 🍞🏏 pic.twitter.com/acUFjfY0cK

— Marmite (@marmite) August 10, 2019
HITTING BACK WITH A DOUBLE SLAM.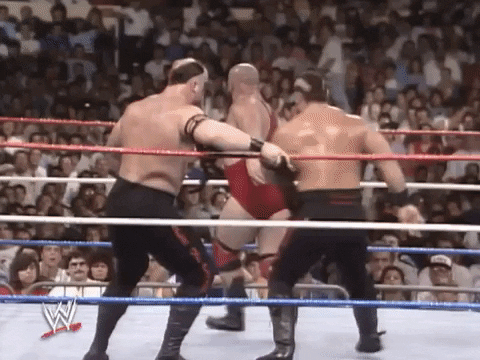 The ad was a sharp double-entendre reply referring to the following two things.
The first being the 2018 ball-tampering Australian cricket team scandal. Where members of the Australian team got caught roughing up their balls. Then when blown up on the big screen trying to hide the evidence down their trousers. 
Secondly, the fact that Marmite was the OG and Vegemite was a copied and modified version of the original salty yeast spread. 
As much as we love our brothers across the ditch we think the winner here is pretty obvious. 
HOW MARMITE IS MARKETED
Marmite's early advertisements made the most of its Vitamin B, cashing in on the healthy reputation the brand earned during the War. In the 1980s, an army platoon chanted the slogan "My mate, Marmite," and by the '90s, the brand embraced its divisive nature with the "Love it or hate it" campaign. The adjective 'marmite' has even entered British dictionaries, "used in reference to something that tends to arouse strongly positive or negative reactions rather than indifference."
MOST FAMOUS MARMITE RECIPES
A couple of the most iconic and famous Marmite recipes from Downunder. Super simple, rather unique and guaranteed to get the taste buds going. 
TIP: Cheese is often added to both the below recipes.
1. MARMITE ON TOAST
A salty and soy-like spread. Marmite on toast has served many kiwi kids the start to their day. 
INSTRUCTIONS
Toast bread.

Butter bread (optional)

Spread Marmite SPARINGLY over the bread.

Your good to go!
2. MARMITE POTATO CHIP SANDWICH
A crunchy, fast and simple unique sandwich created down under. 
INSTRUCTIONS
2 Slices of fresh white bread

Butter bread (optional)

Marmite lathered on one or both sides of the bread.

A handful of your favourite Bluebird Potato Chips

Ours is 100% Salt & Vinegar

Smash down and eat
---