Whittaker's Chocolate New Zealand
Whittaker's has won New Zealand's most trusted brand for the last 8 years in a row! Whittaker's chocolate is made right here down under in New Zealand with local and imported ingredients, they are always striving to create unique quality chocolate. 
WHITTAKER'S has a passion for quality chocolate and chocolate lovers keeping them at the heart of everything they do since 1896. The founder J.H. Whittaker, of this kiwi family-owned business, realised in the beginning that to make the finest quality chocolate you need to start from scratch. This is still present to this very day with Whittaker's never comprising on quality and creating new, quality, and innovative world-class chocolate.
New Zealand's favorite chocolate factory starting way back in 1896 in our home town of Christchurch in the South Island of New Zealand. In 1913 they shifted the factory and headquarters up north to Porirua Wellington where to this day members of the Whittaker's family are still in management roles.  
Whittaker's are the only major New Zealand chocolate manufacturer to source ethical, high-quality ingredients to their local Porirua factory controlling the chocolate quality throughout the entire process from bean to bar. 
Whittaker's have a mission to help save our famous native kiwi bird having raised more than $240,000 so far for the 'Kiwis for kiwi' project set up to protect our iconic national bird. 
Recently with the latest flavor launch of the Coconut Ice Surprise, the company pledged to donate to Plunket's '1000 days to Raise a Bundle', an initiative created to help young Kiwi children for the first 1000 days of their lives.
The two brothers Andrew and Brian from the third generation of the family still run it today with the same belief that 'best is always better'.
THE PALM OIL FIASCO A GREAT LEAP FORWARD
In 2009 in a cost-cutting exercise, Cadbury trimmed all its blocks by 50g by switching the traditional cocoa butter with the cheaper and lighter controversial palm oil. 
This backfired on Cadbury bigtime with consumers in New Zealand shifting allegiance elsewhere. 
This is where Whittaker's stepped up to the plate and developed its brand and market share during this period.
Whittaker's market share jumped from 22% to 32% with Chocolate Blocks within the space of 12 months during this time. Between 2009 and 2010 Whittaker's retail sales in supermarkets and petrol stations skyrocketed more than 60%, from $17 million to $27.6 million.
In 2015 Whittaker was crowned the market leader in the chocolate block market with a 45.9% market share. With Creamy Milk becoming the newly favorited flavor with sales increasing more than fivefold. 
What is the Best Whittaker's Chocolate?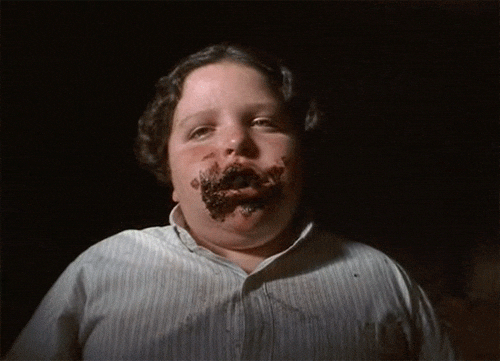 This is like asking someone their favorite color it's mixed. The best seller is the original Whittaker's Creamy Dairy Milk Chocolate after famous Chef Nigella Lawson starting endorsing it in 2015 with its sales increasing over fivefold since.
⭐⭐⭐⭐⭐ Canstar Blue rated Whittaker's the #1 Chocolate in New Zealand with 5 stars for overall Satisfaction which includes things like taste, value for money and packaging, etc. 
How to make your own Whittaker's Chocolate Milk
Whittaker's Chocolate Awards - New Zealand Most Trusted Brand
For the last 8 years, Whittaker's has won the Readers Digest "Most Trusted Brand' award in New Zealand.
It 2019 it won the trifecta with the overall Most Trusted Brand, New Zealand Iconic Brands, and Confectionery titles. 
NZ's Whittaker's Chocolate receives The Good Egg Award for Australasia in the Easter Chocolate Scorecard. Whittaker's have stood out for their proactivity and policies to prevent and remediate child labor/ trafficking and their care for the environment and deforestation.
FAQ
Can you buy Whittaker's Chocolate in the USA?
Yes, If you are looking for where to buy Whittaker's chocolate in the USA, Australia, UK, Japan, or anywhere else in the world, you have found it here at KiwiGrub.
Is Whittaker's chocolate sold in the UK?
Yes, our team at KiwiGrub ships the entire range of Whittaker's Chocolate anywhere in the UK.
Is Whittakers Chocolate Halal?
Yes, Whittaker's Chocolate was granted Halal accreditation by FIANZ. This was for all their Chocolate products (excluding Jelly Tip Block, Toffee Milk Block and Chunks, and Rum and Raisin Block). 
Is Whittaker's Chocolate Kosher certified? 
The following flavours are Kosher and Pareve (not for Passover):
Almond & Cranberry, Dark Almond, 50% Dark, 62% Dark Cacao, 72% Dark Ghana, Dark Peppermint, Dark Orange, Ghana Peppermint, Single Origin Samoan Cacao, Wellington Roasted Supreme Coffee Dark Chocolate, Peanut Slab Bittersweet, Nicaraguan Heirloom Dark Chocolate.  
The following flavours are Kosher and Dairy (Chalav Stam) (not for Passover):
Almond Gold, Berry and Biscuit, Coconut Block, Creamy Milk, Fruit and Nut, Hazelnut (200/250g), Peanut Butter, White Chocolate, Peanut Block/Slab, Nelson Pear and Manuka Honey. 
Is Whittaker's chocolate ethical?
NZ's most popular dark chocolate Fairtrade Certified. Whittaker's proudly announces New Zealand's top-selling dark chocolate block will now be Fairtrade Certified. ... Whittaker's two top-selling 250g blocks are now both Fairtrade Certified – 5 Roll Refined Creamy Milk and 72% Dark Ghana.
Can you visit Whittaker's chocolate factory?
They are unable to offer tours because of our relatively small size and tight factory regulations. But you can still get a sneak peek of what goes on behind the scenes on our Beans to Bar page!
Does your dark chocolate contain milk?
Milk is not an ingredient in any of their dark chocolate over 50% cocoa (except our caramel flavours). This makes it a popular choice for people who are lactose intolerant and vegan.
However, their dark chocolate is made on the same production line as our milk chocolate varieties, so it may contain traces of milk chocolate.
Do Whittaker's products contain genetically modified (GM) ingredients?
No, none of their products contain GM ingredients. 
Do any Whittaker's chocolate products contain palm oil?
No, they don't use palm oil in any of their chocolate products.
Are Whittaker's products gluten-free?
Some of their flavours contain added gluten, like:
Colombian Mango with Passionfruit in White Chocolate, Berry & Biscuit, Nelson Pear & Manuka Honey, Caramelised Pecan, Waffle & Canadian Maple Syrup, West Coast Buttermilk Caramelised White Chocolate with Gingerbread Biscuit, K Bar Toffees and Toffee Milks. 
They do not currently have dedicated lines for manufacturing their products that contain added gluten. So even though they have a comprehensive allergen control program, there is always a chance that their other products could contain traces of gluten. This means we cannot label our other flavours as 'gluten-free'. 
---